The NHS North West Genomic Medicine Service Alliance (NW GMSA) is one in a network of seven regional alliances launched in England in January 2021 by the NHS Genomic Medicine Service (GMS) to oversee and co-ordinate the embedding of genomics into routine healthcare across England.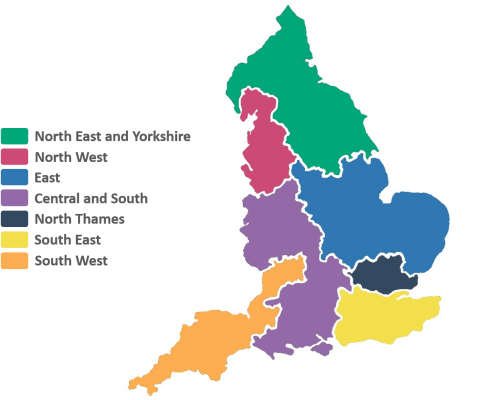 In the North West, our regional geography covers approximately 5,400 square miles and a population of just under seven million people which is also one of the most culturally diverse in England, with over 50 different languages spoken by members of the community.
We have formed strong relationships across the region and nationally over recent years with the NHS Genomic Medicine Centres (GMCs) and the North West NHS Genomic Laboratory Hubs in Manchester and Liverpool, in addition to forging new collaborations with key partners and stakeholders across the region including NHS teams, organisations and regional networks and alliances from Primary Care to Integrated Care Systems, including pathology and cancer alliances. We are managing multiple regional and national projects which provide direction and support for the incorporation of genomic medicine into clinical practice.
If you would like to get involved in our work, within a specific project or by joining our new patient and public panel as a patient and public voice partner, then please do get in touch by emailing contactus@nw-gmsa.nhs.uk or using the contact form within this site.
The 2021/2022 National Genomic Test Directory for cancer, rare and inherited diseases specifies the genomic tests commissioned by the NHS in England for rare and inherited disorders, the technology by which they are available, and the patients who will be eligible to access a test. The Directory forms part of the NHS Genomic Medicine Service and is available on the NHS England website.